Don't Cry, Dance


A memoir of war, love & forgiveness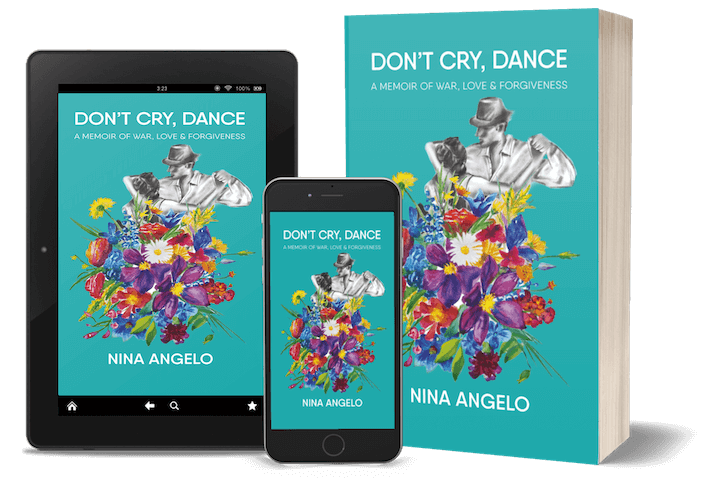 Yanka was a 16 year old Polish school girl when the war broke out and the Nazis came for her family. She wrote her story of survival, typing it herself right until the part when she was taken by the Gestapo. She could not type this alone, so her daughter Nina suggested the family interview her, and together they taped her experiences in Auschwitz-Birkenow concentration camps.
Nina is one of the originals, a passionate Australian, a travelling community artist, who harks back to the 1960s and 70s National Art School scene in East Sydney. Nina continues to serve her Central Coast community and many other communities worldwide with her own version of a dance with fabric and paints, drawing story and connection from all she encounters.
"Don't Cry, Dance" is her family's memoir celebrating and honouring life, love, family and tolerance of people from all cultures, colours and creeds.
About Nina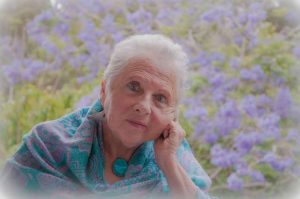 Nina Angelo was born in Athens, Greece, shortly after WW2 and migrated to Sydney, Australia in June 1949 with her parents, both survivors of the Nazi concentration camps.
In the early 60s, Nina nourished her passion as an artist at the National Art School, experimenting with many art forms before settling on her life-long journey with textiles. Her community work and artistic and cultural heritage led her on countless adventures across Australia, the Pacific Islands and ultimately, back to Europe.
While overcoming significant challenges from 'frying pan to fire'; Nina has founded, coordinated, publicised, taught and work-shopped creative and community arts and festival events, for over thirty years. She is a colourful character with a gift for connection with people of all ages and cultures.