About Nina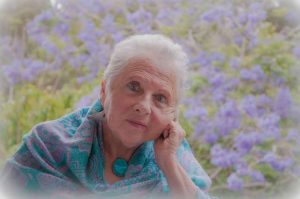 Nina Angelo was born in Athens, Greece and migrated to Sydney, Australia with her parents in June, 1949.
In the early 60s, she nourished her passion as an artist at the National Art School, East Sydney, experimenting with such art forms as interior decorating and design, painting, sculpture and textiles.  Her interests eventually led her on an adventure around the world to experience different cultures and gain inspiration.
In addition to her many skills, Nina has founded, coordinated, publicised, taught and work-shopped creative and community arts and festival events throughout Australia for over thirty years.